Unwind at Our Signature Spa in Portsmouth, New Hampshire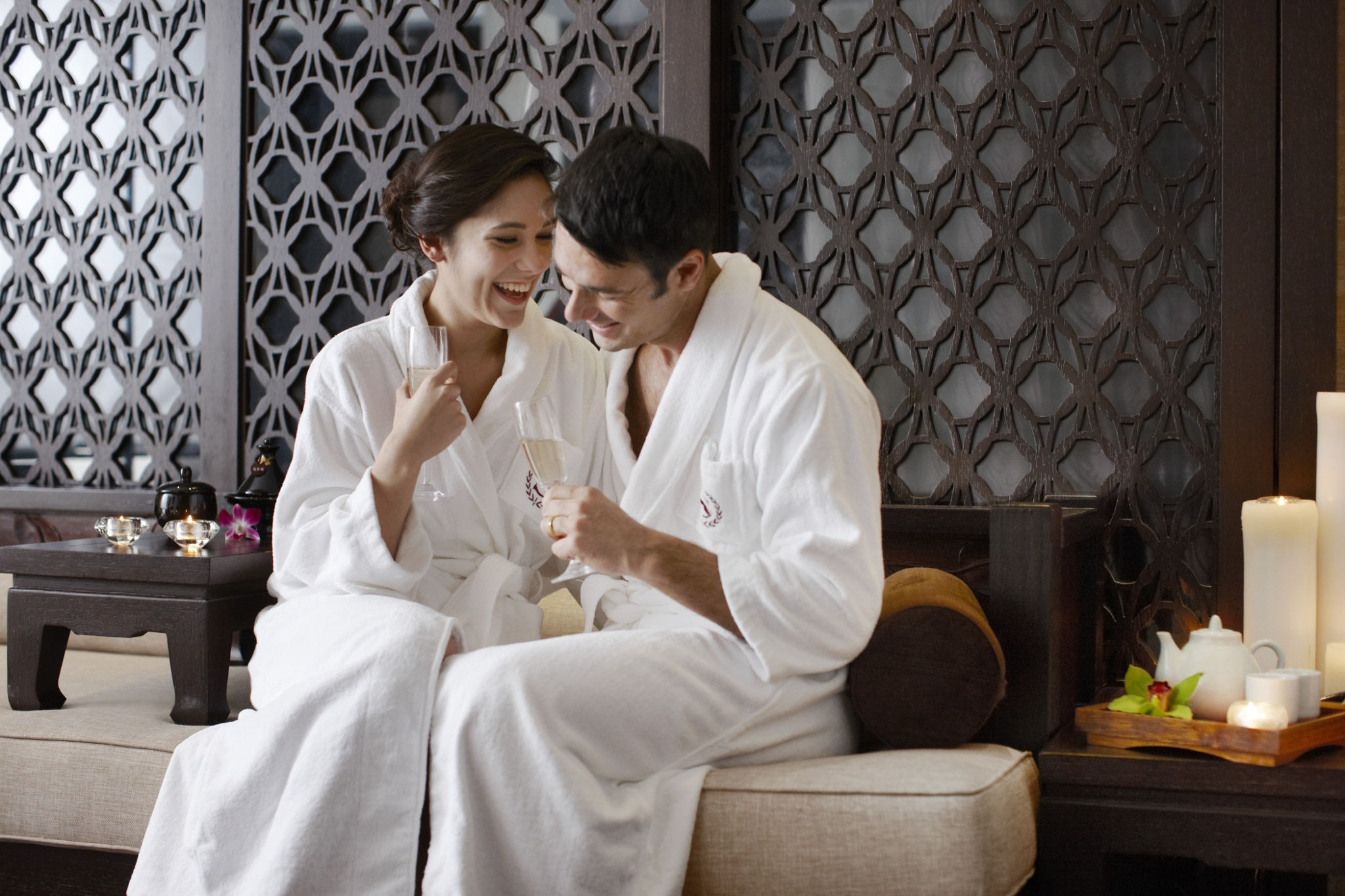 Whether you've spent the day on a long flight, in back-to-back meetings or exploring the many sights of Portsmouth, New Hampshire, we understand that travel can be demanding. We invite you to relax and rejuvenate with a healing treatment at the Du.Da Spa, a French-Moroccan-themed spa located adjacent to Sheraton Portsmouth Harborside Hotel.
Exclusive Treatment: Looking to unwind after a full day of sightseeing? Or maybe after a busy meeting with clients? Release your stress with our special 70 minute Sports Massage, available each week Tuesday - Thursday. This special treatment is available exclusively for Sheraton Portsmouth guests. Call the Du.Da directly at 603-430-9800 to schedule your massage today.*
Indulge in our array of expertly administrated spa treatments and experience total relaxation during your Portsmouth vacation. Specializing in Eastern-inspired relaxation techniques, our spa services are designed to nurture the mind, soothe the body and revitalize the spirit.
To contact the Du.Da Spa directly, please call 603-430-9800, a dedicated line for only Sheraton guests. Additional Du.Da Spa Information can be found below and also by visiting TheDuDaSpa.com
Hours
Tuesday - Friday: 9:00 AM–8:00 PM
Saturday: 9:00 AM–6:00 PM
Sunday: 10:00 AM–5:00 PM
Address
53 Green St. Portsmouth, NH
The spa is conveniently located next door to our hotel
Telephone number, exclusive to Sheraton guests: 603-430-9800
*Sports Massage treatment is subject to availability, only available Tuesday - Thursday and does not include gratuity.